Constructed as an artificial island at the heart of Copenhagen's harbour, Christiansholm has, for almost 300 years, housed a series of important functions for the city: from shipyard, to military hospital, to arsenal, to warehouses for coal and paper. Most Copenhageners remember the paper warehouses, and it is these that have provided Christiansholm with its name today: THE PAPER ISLAND.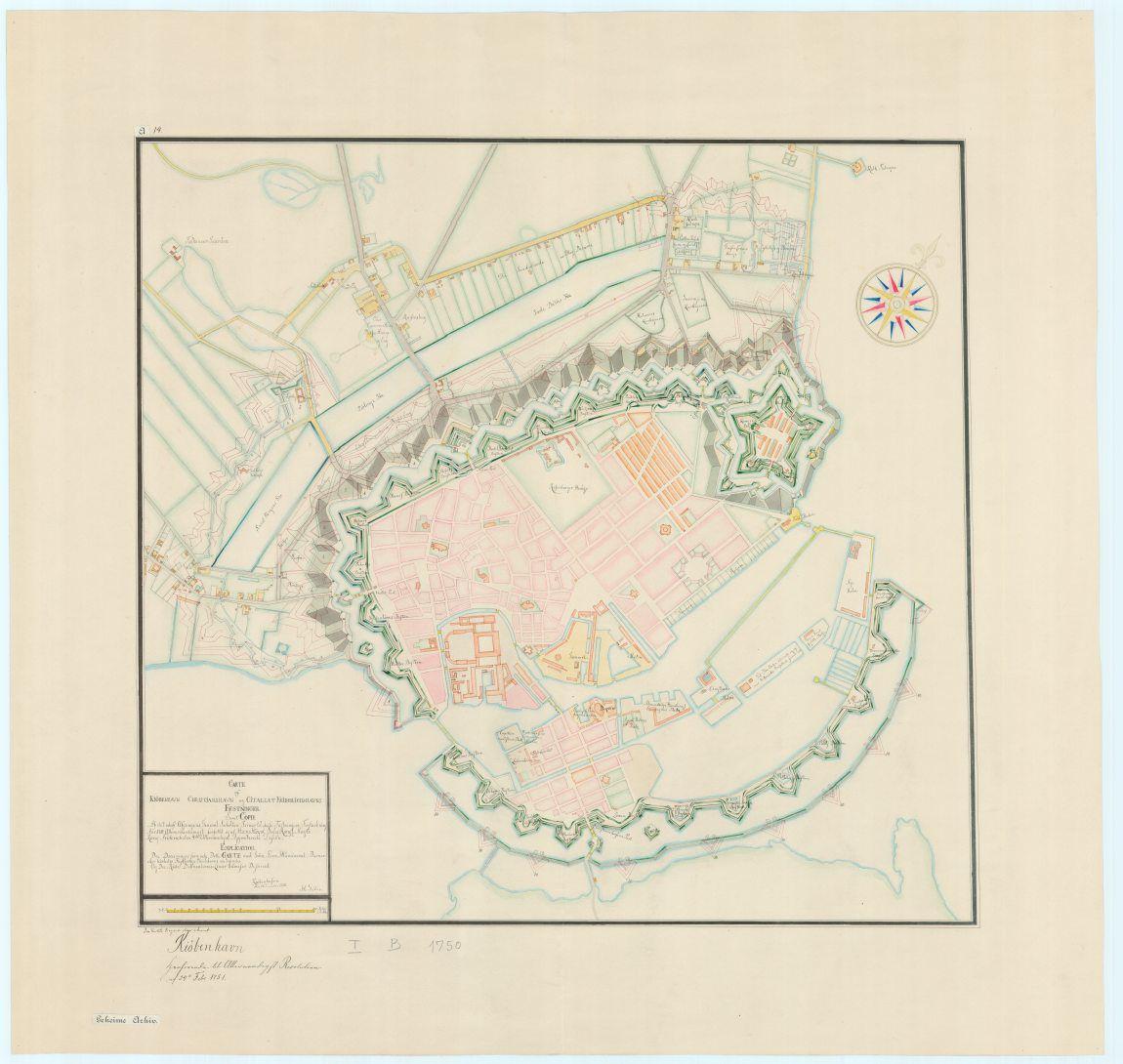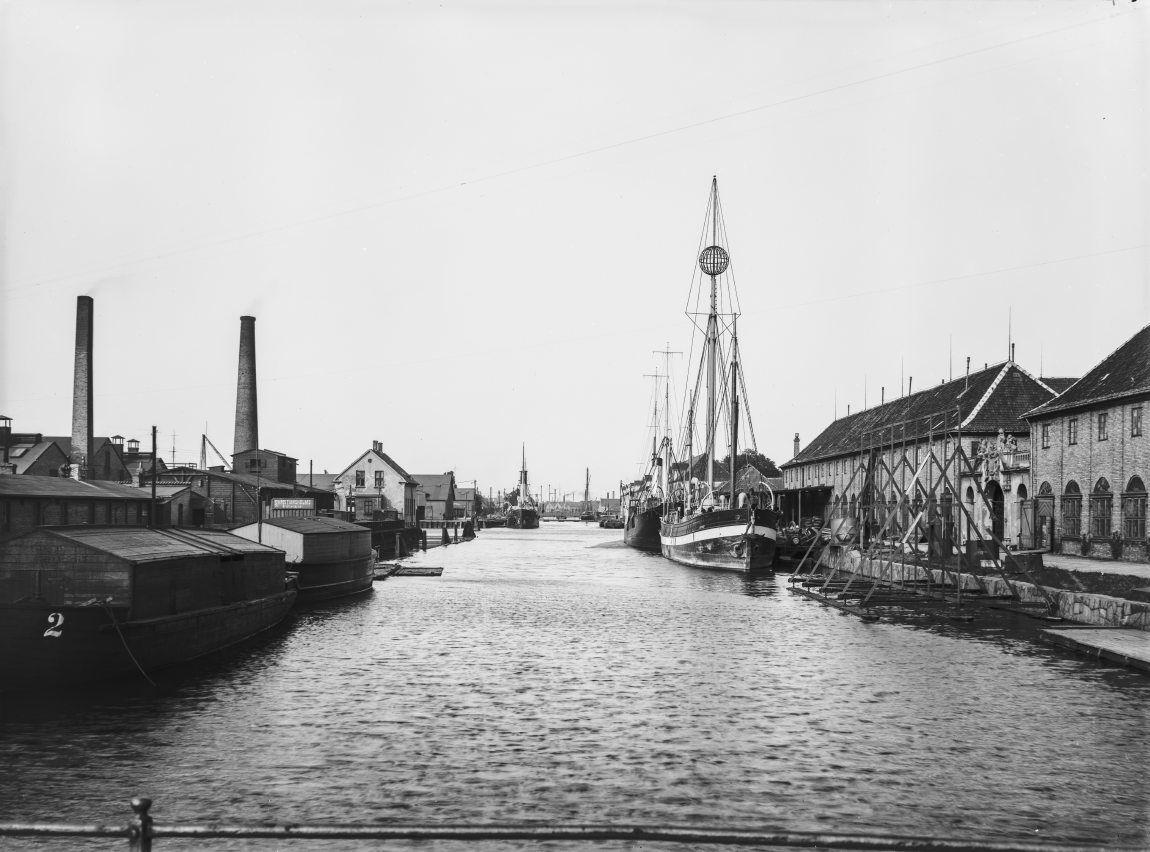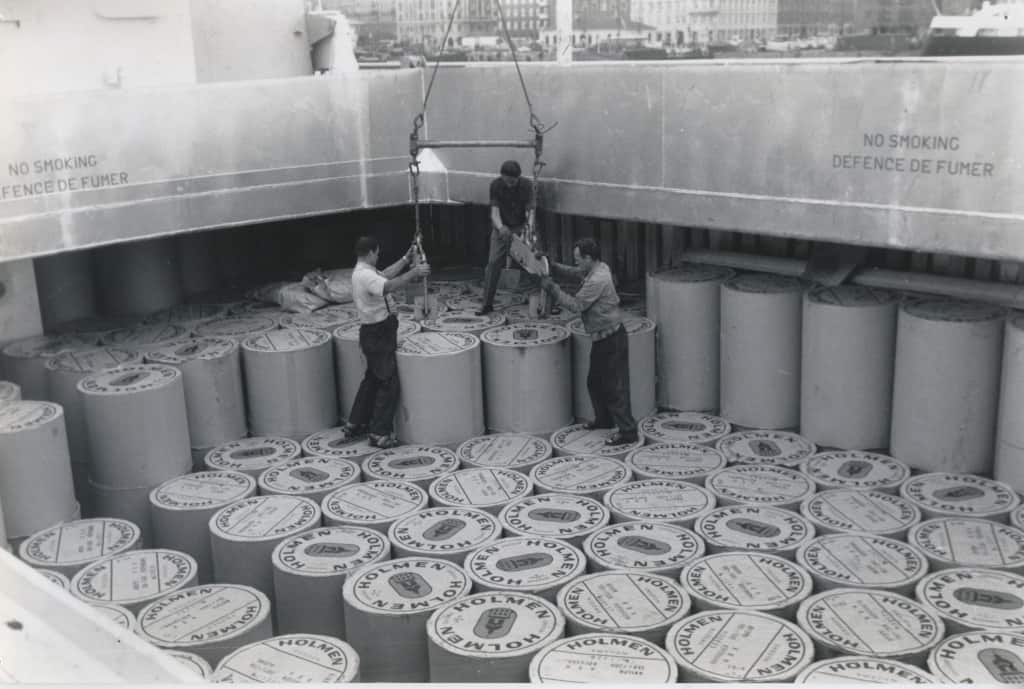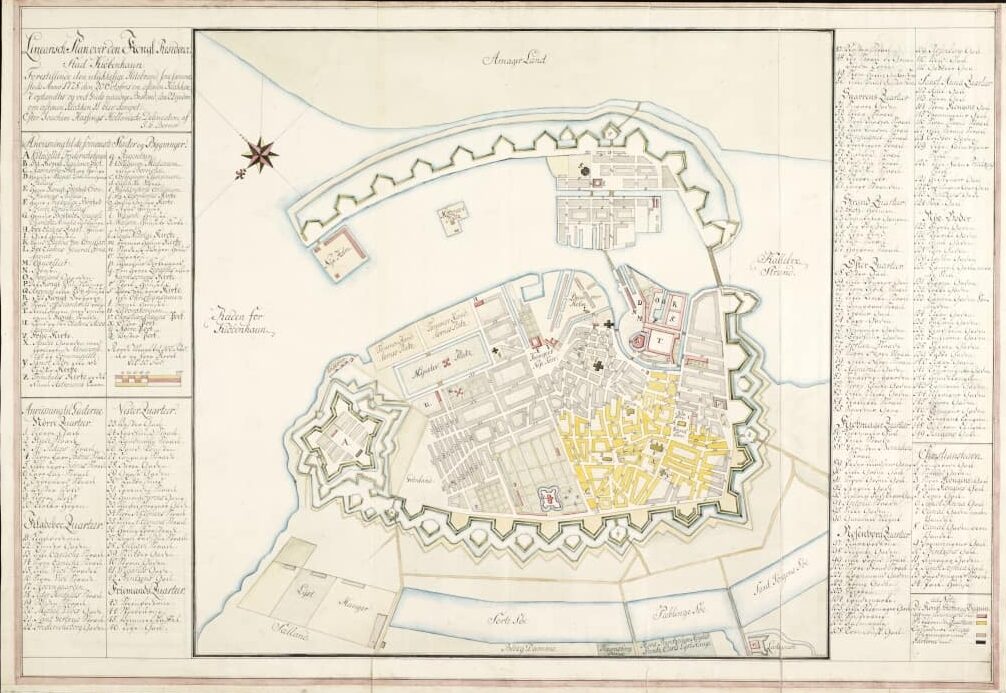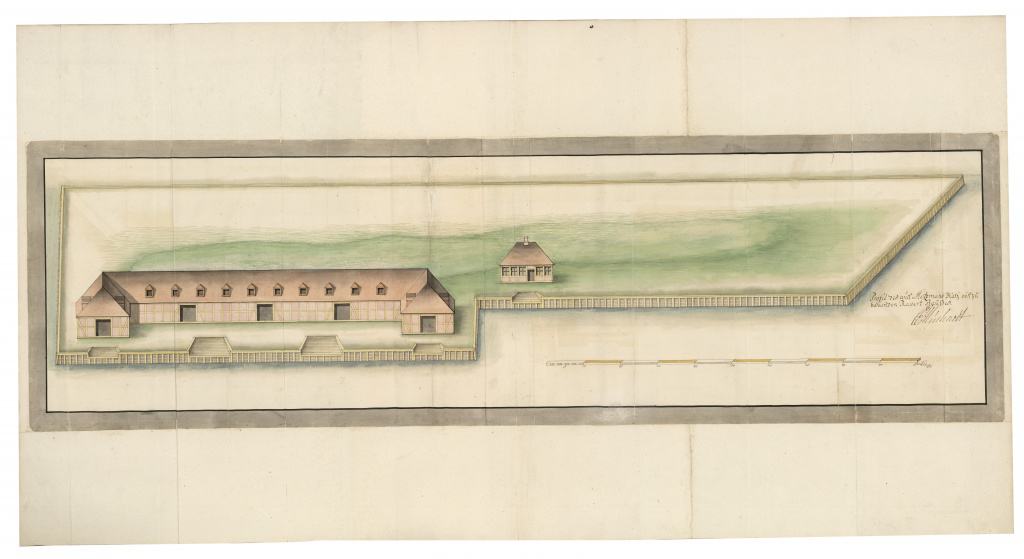 Captain Johan Georg Motzmann and his brother were granted permission to build an artificial island in the harbour in 1696. Once the landfill and surrounding quayside were completed, they had created an island behind the city's defense wall, separate from the existing land mass, with water on all sides. They christened it "Motzmann´s Square". They constructed a private shipyard with moorings for ship repairs. By 1714, Captain Motzmann had run into financial difficulty, and following a court ruling for unpaid debts, he was forced to relinquish his property. The navy took over the island and built a temporary military hospital.
1723:
AMMUNITION AND CANONS
In 1723, the navy acquired their new base and turned it into an armoury for naval warships complete with cannons, cannon trailers and a gunpowder factory. The island was reinforced, and in 1740, extended along its eastern edge in the form of a new island, 70 metres in width, named Arsenal Island. The works were completed under Christian VI and Motzmann's Square was renamed after the King.
A series of dramatic episodes took place in this period. On one occasion, the gunpowder works exploded and on another, caught fire. As Knud Bokkenheuser wrote in his book Ambling through Old Christianshavn; "This laboratory was actually a gunpowder factory that often caused difficulties. Once, it exploded when it was hit by tempestuous weather and lightning strikes, and again when an accidental fire destroyed it with such force and alarm that the windows and roofs of houses that lay a long way from it shattered into a thousand pieces and were completely destroyed."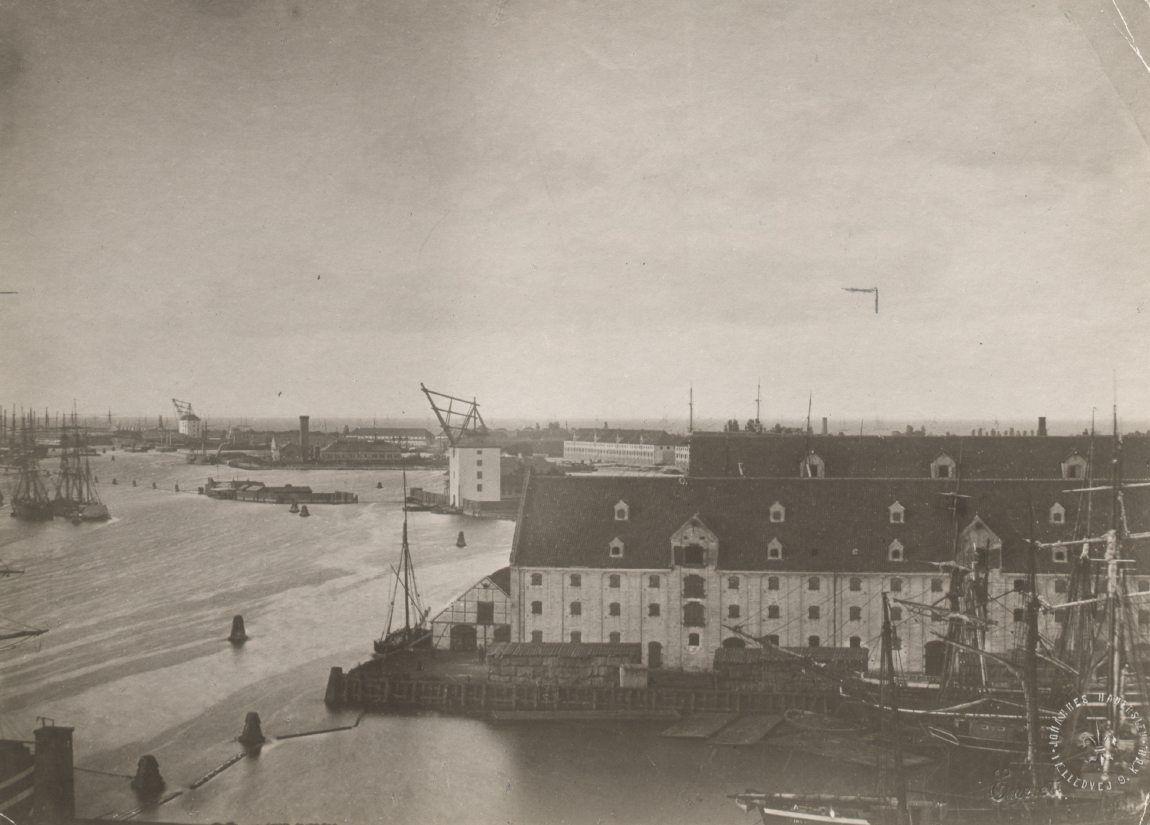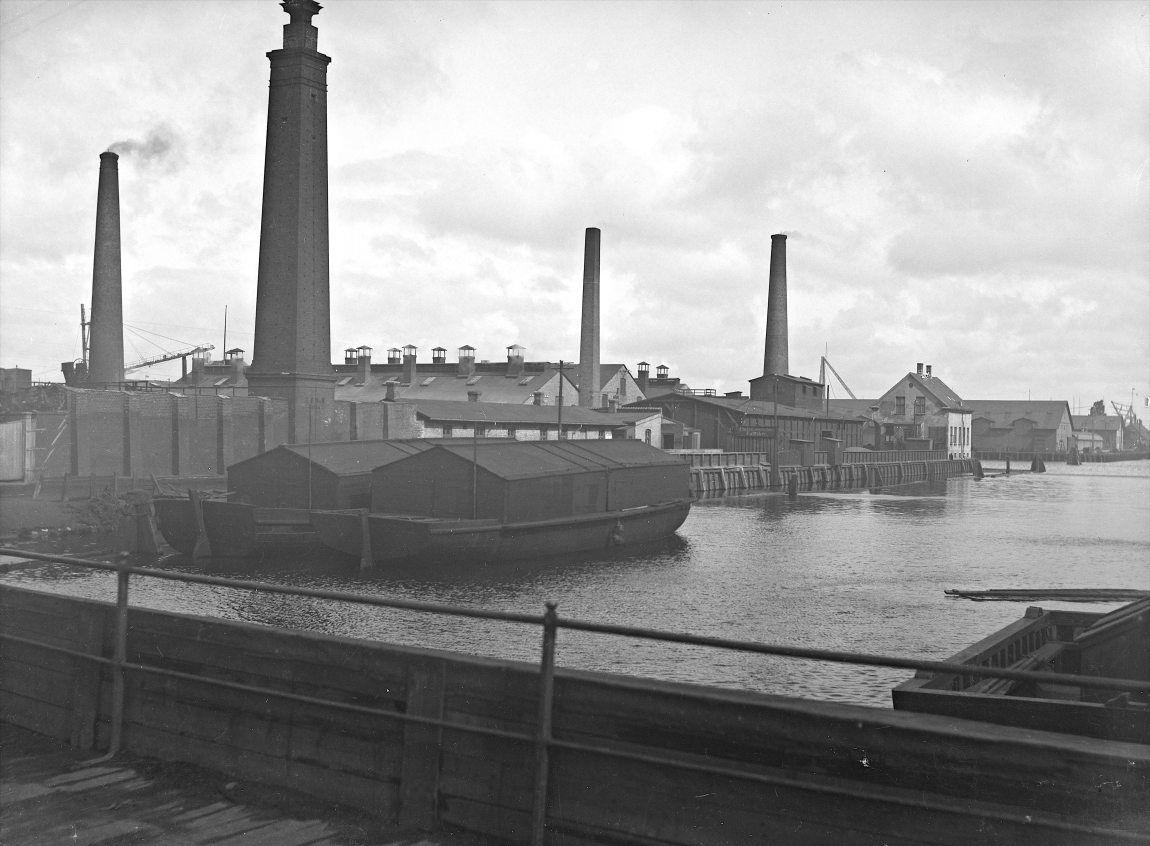 In 1866, The navy passed on the island to the wholesalers, J.P. Suhr & Son who built a facility for coal cinder and coke. In 1878, they were replaced by The Salt and Coal Company Ltd., who erected Christianholm Works on Christianholm, establishing the island as a coal depot. At the time, coal was in high demand as fuel for steam ships, the railways and industry. Military fortifications were dismantled as the island assumed its new role as an industrial area housing workshops, warehouses, firing ovens and factories to manufacture steam engines for large steam ships. A building dating from 1909 is still in place on the island at Trangravsvej 11 and is listed as a valuable example of Copenhagen's industrial heritage. It is constructed in red brick with a pitched roof in natural slate, a front gable and bay-mullioned windows. In 1939, Copenhagen's Port Authority repurchased the island.
From the mid 1900s, the island was home to The Danish Press' Joint Procurement Association (DDPFF) who built warehouses for storing paper for the Danish daily newspapers. These long, low, grey sheds with red doors, were filled with huge rolls of paper, stacked and ready to print. The paper was shipped from paper factories in Norway, Sweden and Finland in the Association's ship M/S Trans Dania and stored on PAPER ISLAND prior to being delivered in trucks to the rest of the country. This paper source served daily newspapers in Copenhagen and in towns throughout Zealand, Lolland-Falster, Møn and Bornholm. In 1959, 50.000 tonnes of paper were unloaded and stored; the equivalent of 100.000 newspaper rolls.
From the beginning, it was a modern and well organised company, with high productivity and an efficient workforce. Truck drivers emptied a ship in six and a half hours using roller planks to transfer the rolls smoothly to the entry bridges, and along to the warehouse. Once inside, and to optimise all available space, they were stacked vertically to heights of almost seven metres.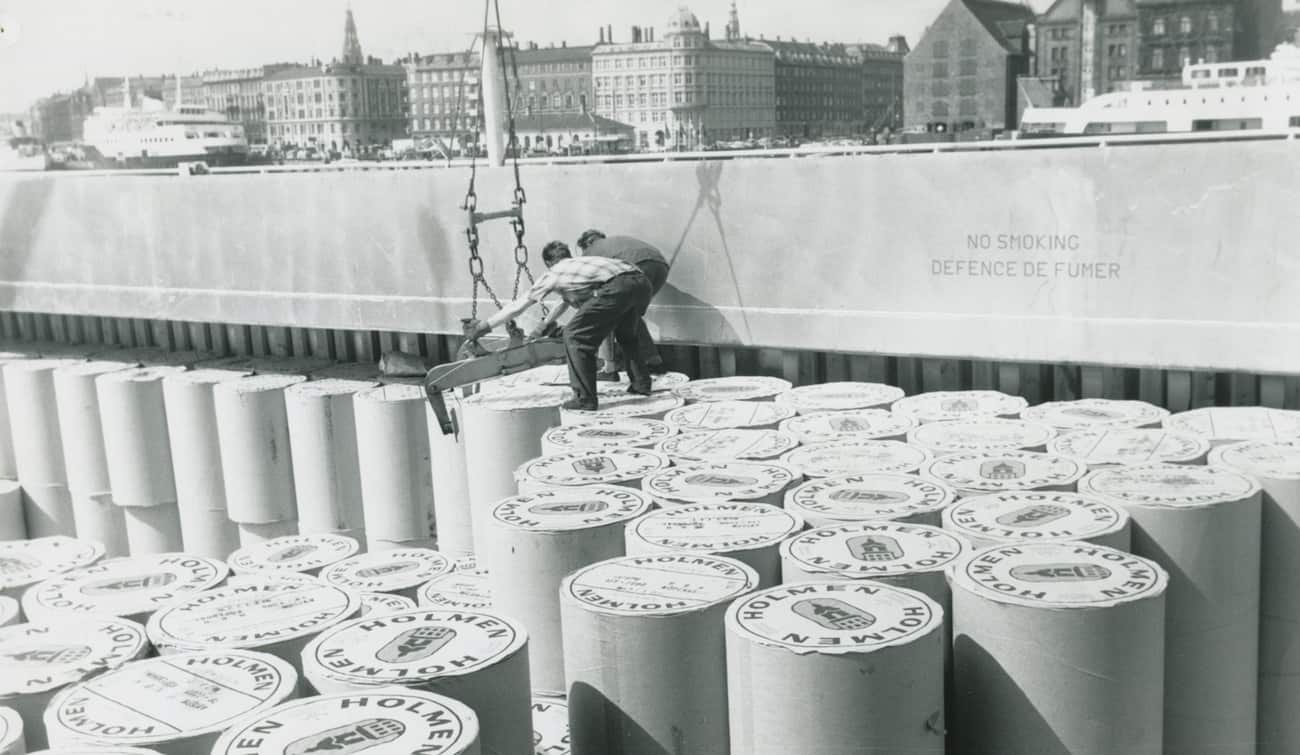 2012:
STREET FOOD & EXPERIMENTS
Trans Dania made its final delivery on Monday 26th November 2012, and The Danish Press' Joint Procurement Association terminated their lease. With plans to transform the island into a new neighbourhood for Copenhagen, the City & Harbour conglomerate signed a partnership with CØ P/S consisting of developer and property companies; Nordkranen, Danica Ejendomme and UNIONKUL HOLDING.
In the years that followed, creative companies moved in and a range of cultural and temporary activities were allowed to unfold on the island. 2014 saw the opening and rapid success of the covered market, Copenhagen Street Food. The Science Museum, Experimentarium moved into its temporary home next door, and in 2016, Copenhagen Contemporary Art Gallery opened in the "old sheds". In a short space of time, these lively experiments changed the character of the island from a closed industrial area to a popular destination for Copenhageners, visitors and tourists to hang out. PAPER ISLAND had gained a new identity, created for and by the people.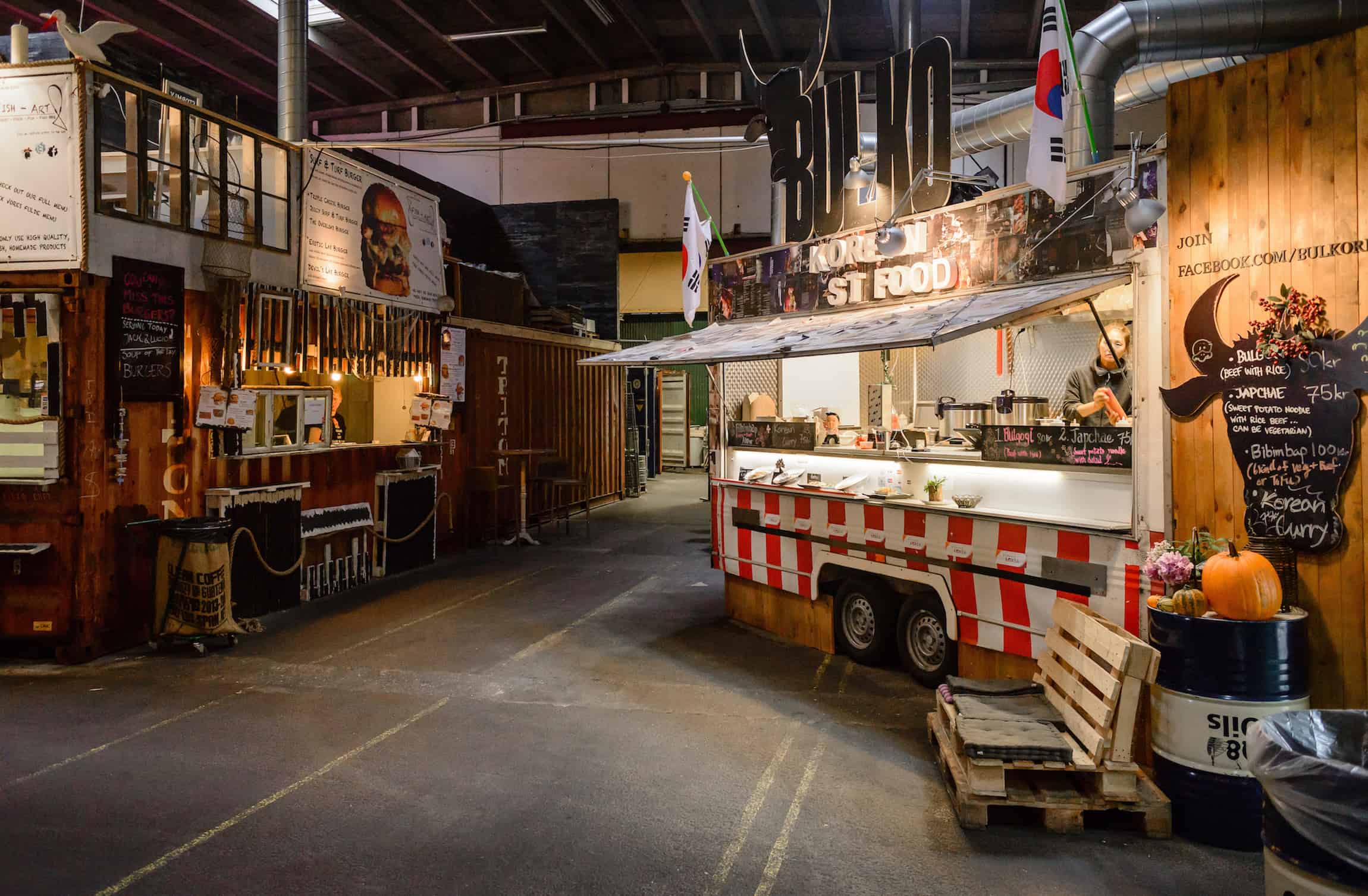 2024:
NEW URBAN NEIGHBOURHOOD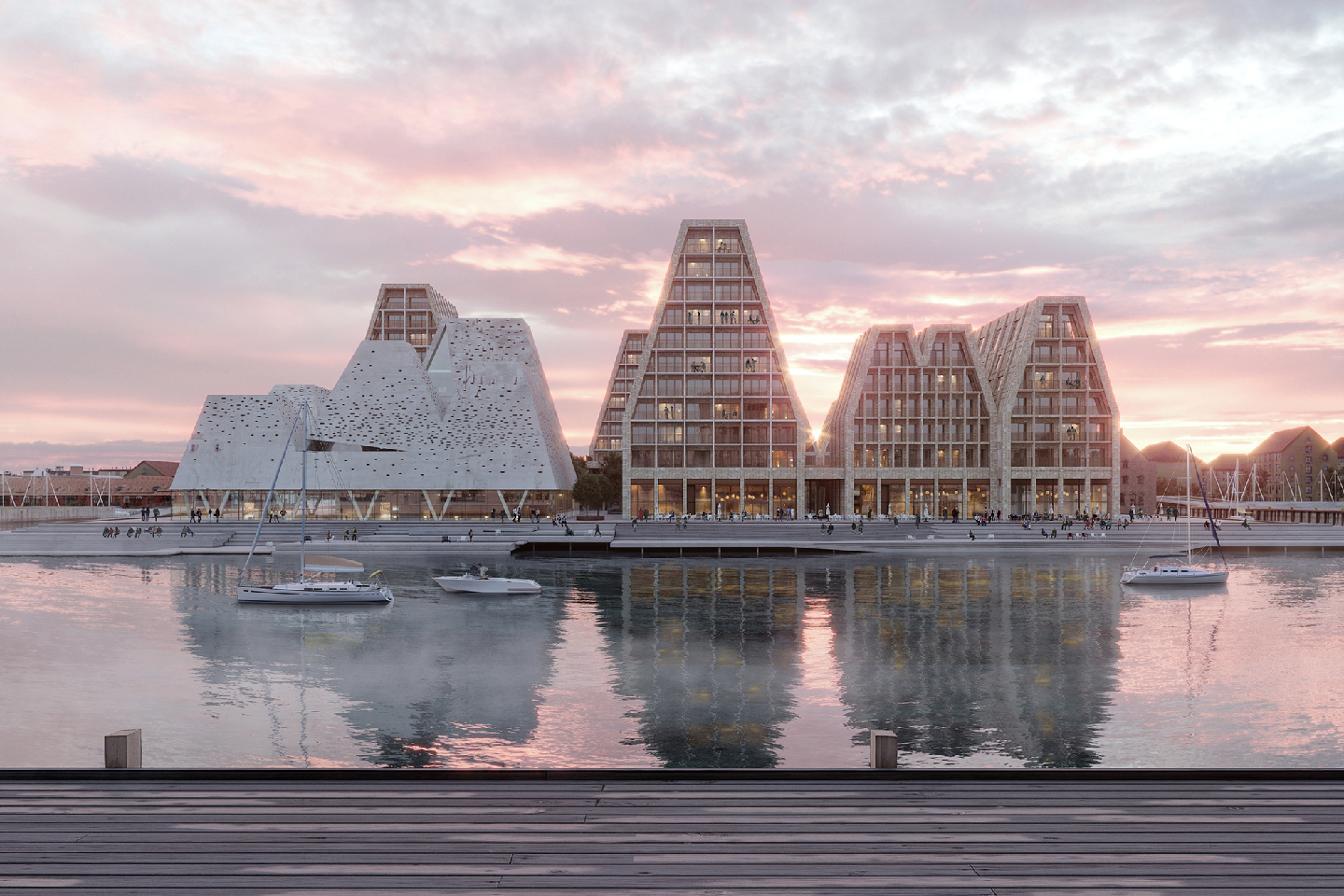 In the years to come, PAPER ISLAND will take yet another new course, with the development of a new city neighbourhood, including pioneering architecture, a water-culture centre, an international hotel, a food hall, housing and cultural hotspots. A promenade along the waters' edge will encircle the neighbourhood with a series of diverse leisure functions.
The island is positioned on a new axis of urban experiences, gastronomy and culture, connecting inner Copenhagen's classic character with new activities on Holmen and Refshaleøen.
With the best location in the harbour, THE PAPER ISLAND will become Copenhagen's new melting pot for culture, food and recreation. Surrounded by water and in the heart of the city.
Read more under City Life and Architecture
---
Photos: Map of Copenhagen, Christianshavn and The Citadel of Frederiks Harbour fortress / Naval yard Photo: Copenhagen Museum // Partial drawing by C.E. Mushardt Photo: The Danish Royal Library // Drawing of Christiansholm's position in the harbour. //The Harbour. The Naval Base and yard. Photo: Copenhagen Museum // The old mast crane. Photo: Copenhagen Museum // Christiansholm's factories. Photo: Copenhagen Museum // Paper being loaded, The Danish Press' Joint Procurement Association (DDPFF). Photo: UNIONKUL // Copenhagen Street Food on Paper Island. Photo: Michael Bonnevie // Archaeological Foundation: Copenhagen Museum // Etching: Kontraframe